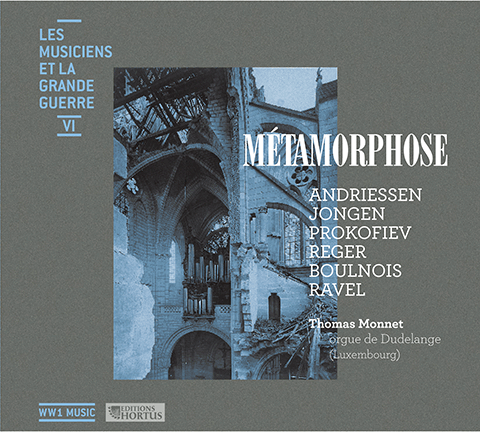 Les Musiciens et la Grande Guerre vol. 6
Entre angoisse et renaissance
The Great War truly marks entry into the new century. The tensions it was to call forth stimulated creative minds as the 19th century receded well beyond the horizon, causing uncertainty to take over. Some saw in music a conveyance for their worries, while others on the contrary sought evasion therein. This record explores these various stances within a European perspective, between Romantic or symphonic holdovers and neoclassical leanings, between repertory for organ and transcriptions… an entire musical world swept along into metamorphosis…
Thomas Monnet, orgue

HORTUS 706
T.T. 78'50
1 CD
DDD
© 2014
<!-AFFICHAGE PRIX / PROMO->
15,00 €
Because of the sanitary situation in the entire world, we are suspending the shipment until further notice. Our references are all available on the streaming and download platforms. Take care of yourselves, and may music accompany you all.
<!-FIN AFFICHAGE PRIX / PROMO->
Downloadable on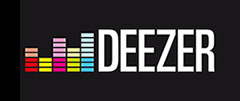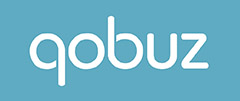 In the same series
HORTUS 731
La harpe consolatr...
Ibert - Tournier -...
By the same composer
Grand orgue Stahlhuth | Jann de l'Eglise Saint-Martin de Dudelange (Luxembourg)

Detailed program
HORTUS 706 | CD DDD ℗ Hortus 2014 | T.T. 78'50
Hendrik Andriessen (1892-1981)
1.
Fête Dieu
10'33
Joseph Jongen (1873-1953)
Deux pièces pour orgue op. 53
2.
Chant de May
3'58
3.
Menuet-Scherzo
5'25
Sergueï Prokofiev (1891-1953)
4.
Toccata op. 11
5'34
Max Reger (1873-1916)
Sieben Orgelstücke op. 145
5.
Trauerode
16'26
Joseph Boulnois (1884-1918)
6.
Choral en Fa dièse mineur
7'28
Maurice Ravel (1875-1937)
Le Tombeau de Couperin
7.
Prélude
3'49
8.
Fugue
4'32
9.
Forlane
5'46
10.
Rigaudon
4'08
11.
Menuet
6'00
12.
Toccata
5'02