Benjamin Alard joue J.S. Bach


Transcription, long considered secondary to composition or even discredited as damaging the "purity" of a work as understood by 19th century musicology, is now seen as a major means for the circulation of ideas and styles in the baroque period. Benjamin Alard reveals all its imaginative richness and shows us a little known side of the most famous 18th-century composer.
Benjamin Alard, clavecin

HORTUS 050
T.T. 52'44
1 CD
DDD
© 2007
<!-AFFICHAGE PRIX / PROMO->
15,00 €
Because of the sanitary situation in the entire world, we are suspending the shipment until further notice. Our references are all available on the streaming and download platforms. Take care of yourselves, and may music accompany you all.
<!-FIN AFFICHAGE PRIX / PROMO->
Downloadable on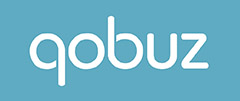 By the same composer