Les Musiciens et la Grande Guerre vol. 5
La naissance d'un nouveau monde
Schulhoff • Bridge • Granados • Boulnois • La Presle
The cello was a very fashionable instrument at the beginning of the 20th century and composers during the Great War adopted it to express their sentiments: highly intimate, sometimes lighter (de la Presle, Granados), often passionate but also marked with disillusionment, suffering and, especially, profound nostalgia. These changing impressions led them to connect with a lost past, a reassuring tradition (Boulnois, Schulhoff), but also to foresee a rich new musical world of stun¬ning diversity (Bridge).
Thomas Duran, violoncelle
Nicolas Mallarte, piano

HORTUS 705
T.T. 80'50
1 CD
DDD
© 2014
<!-AFFICHAGE PRIX / PROMO->
15,00 €
Because of the sanitary situation in the entire world, we are suspending the shipment until further notice. Our references are all available on the streaming and download platforms. Take care of yourselves, and may music accompany you all.
<!-FIN AFFICHAGE PRIX / PROMO->
Downloadable on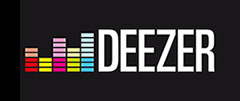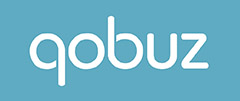 In the same series