J-G. Ropartz

The entire output by Ropartz, which is extensive, is imbued with the earth, marine smells and the odours of the Britanny countryside. The Saint Anne Mass and the Benediction of the Holy Sacrement for the feast of Saint Louis de Gonzage call upon organ pieces taken from Au Pied de l'Autel, heretofore unrecorded. First recording of the motets for solo voice. And the august splendour of the glorious rhythms Spreads freely across the boundless moor.
Chœur Britten
Marina Venant, soprano et direction
Caroline Gesret, mezzo-soprano
Pélerins de Sainte-Anne
Jean Bizot, orgue
Vincent Genvrin, orgue
Nicole Corti, direction

HORTUS 042
T.T. 62'32
1 CD
DDD
© 2005
<!-AFFICHAGE PRIX / PROMO->
Digital only
<!-FIN AFFICHAGE PRIX / PROMO->
Downloadable on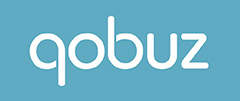 By the same composer
HORTUS 029
Hortus Voluptatis
Chansons pour orgu...