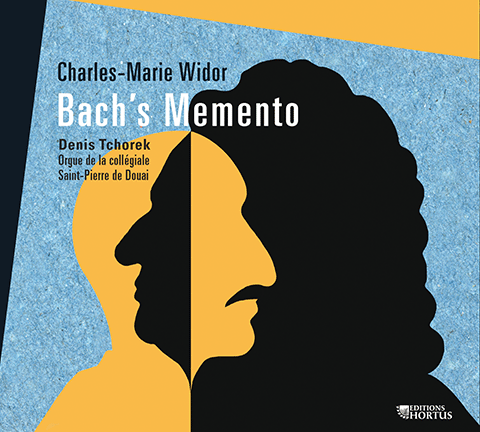 Charles-Marie Widor : Bach's Memento
Widor the symphonic composer had boundless admiration for the work of Johann Sebastian Bach. But 'the affliction masterworks suffer from
is the overbearing respect they are wrapped in and which eventually makes them tedious'. Widor took to heart this remark by Fauré with respect to Bach, reacting with a freedom that can hardly be imagined today: his Bach's Memento (1925) unabashedly practices the art of arrangement, to our greater delight!
HORTUS 148
T.T. 79'09
1 CD
DDD
© 2017
<!-AFFICHAGE PRIX / PROMO->
15,00 €

<!-FIN AFFICHAGE PRIX / PROMO->
Grand orgue Mutin-Cavaillé-Coll de l'Eglise Saint-Pierre de Douai

Detailed program
HORTUS 148 | CD DDD ℗ Hortus 2017 | T.T. 79'09
Charles-Marie Widor (1844-1937)
Bach's Memento
1.
Pastorale, flûte et hautbois
3'36
2.
Miserere mei Domine
5'28
3.
Aria
3'19
4.
Marche du Veilleur de Nuit
4'07
5.
Sicilienne
2'44
6.
Mattheus-Final
5'59
Suite latine op. 86
7.
Praeludium
6'09
8.
Beatus vir
4'56
9.
Lamento
4'55
10.
Ave Maris Stella
6'46
11.
Adagio
6'32
12.
Lauda Sion
7'55
Trois Nouvelles pièces op. 87
13.
Classique d'hier
6'18
14.
Mystique
5'49
15.
Classique d'aujourd'hui
4'27