Dans la bibliothèque des Esterházy
Joseph Haydn

Haydn composed his last sonatas whilst in the service of Prince Esterházy. At the pinnacle of his art, the 'Symphony King' gave his favourite instrument, the pianoforte, a more intimate expression, interior and affectionate, in the E♭ major Sonata, dedicated to his friend Maria Anna von Genzinger. The C major Sonata, unlike the former, remained closer to his grand symphonies.
He also wrote short works for mechanical clock, automatons constructed by the Prince's librarian Primitivus Niemecz. Some of these, veritable miniatures of his art, were arrangements of other pieces taken from his symphonies or quartets. They sound marvelous on the organ.
After leaving the Prince's court in 1793, Haydn composed his extraordinary Variations in F. They finish in a vast coda quasi fantasia, dramatic and moving, in a very modern style.

Yasuko Uyama-Bouvard, pianoforte

HORTUS 098
T.T. 57'04
1 CD
DDD
© 2012
<!-AFFICHAGE PRIX / PROMO->
15,00 €

<!-FIN AFFICHAGE PRIX / PROMO->
Downloadable on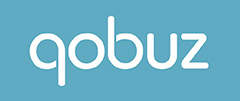 By the same composer