Les Musiciens et la Grande Guerre vol. 1
Republication of the item HORTUS 085
Albéric Magnard

When Albéric Magnard, in a suicidal and admi¬rable gesture of passion and pride, perished on 3 September 1914 whilst defending his house, arms in hand, against the Germans, he immedi¬ately became a hero to the nation. And yet, then as now, he is little known. His compositions, starting in 1887 with magical piano pieces, noble and subtile jewels of poetry, through his last chamber music composition, the dense and profound cello sonata (1910), allow us to redis¬cover an essential chapter of French music on the eve of the first World War.

Magnard's sonata for cello and piano, his last chamber music composition (1910), is of great beauty, both concise and dense. His music for piano solo, presented here for the first time in toto, dates from his youth (1888-1890) and includes poetic pearls–magical, noble and subtle.

Alain Meunier, violoncelle
Philippe Guilhon-Herbert, piano

HORTUS 701
T.T. 70'37
1 CD
DDD
© 2014
<!-AFFICHAGE PRIX / PROMO->
15,00 €
Because of the sanitary situation in the entire world, we are suspending the shipment until further notice. Our references are all available on the streaming and download platforms. Take care of yourselves, and may music accompany you all.
<!-FIN AFFICHAGE PRIX / PROMO->
Downloadable on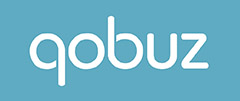 In the same series
HORTUS 716
Verdun, feuillets ...
Pierné - Ladmirau...
HORTUS 728
L'homme qui tituba...
Aboulker - Choveau...
By the same composer